Top Men's Clothing Shops List
American Guy's top men's clothing shops, with the best casual men's style from around the world.
This is ongoing list of shops that I want to visit someday, or I have visited one, or I have visited multiple times and I just want to visit again.
The focus here is on places that offer high quality– things you want to keep forever. Not just in the USA, but all over the world.
Hopefully this is a resource/jumping off point that helps you find what you like, quicker. The cool thing is that almost all of these shops have a nice online presence. Just click the bookmark link to visit the corresponding online store/site.
Got a shop you love? Don't see it here? Zip me an email and let me know, and I'll consider including it on the list. (cortis@americanguy.us)
This list is by no means exhaustive, but I'll be adding to it consistently, when I find cool places that are new to me.
---
Sam Roberts LA - Ojai, CA
‌An AG Best Menswear Shops -  In Ojai, California
At a converted gas station-turned-vintage-style-paradise, Owner/maker/curator John Dennis offers an amazing selection of upcycled goods with his own "heady" signature spin. You might come for his signature embroidered western hats and end up walking out with said hat, one-of-a-kind native jewelry, vintage army pants with dancing bears, and a patched-up french workwear jacket made of vintage linen. I have.
Truly one of the most unique shops in America, and a must visit if you are in Southern California for a couple of days.
---
Milworks
‌An AG Best Menswear Shops -  In Milwaukee, Wisconsin
A multifaceted Men's shop located in the beautiful historic Third Ward, Milwaukee WI.‌ One of my favorite menswear shops.
---
Wittmore
‌An AG Best Menswear Shops -  In Malibu and DTLA, California
"Wittmore is a modern and approachable lifestyle shop, offering clean, smartly edited clothing, accessories, grooming supplies and gifts from brands with a global perspective."
---
Notre
‌An AG Best Menswear Shops -  In Chicago, Illinois
Fantastic menswear shop feauturing top brands like Visvim, Acronym, Stone Island, Junya Watanabe, Kiko Kostadinov, Byredo, and many others.
---
Union
Union continues to bring its customers a curated selection of up and coming designers mixed with off-the-beaten-path high-end brands from all over the globe. Union's concept is simple (and we have stuck with it since day one): buy brands that we will wear ourselves and clothes that walk the line between fashion and function, avoiding the 'costumey' side of fashion by offering classics with a twist.
---
Peggs & Son
‌An AG Best Menswear Shops -  In Brighton, England
We are interested in excellent product, be it the finest Japanese or American selvedge denim, Scandinavian shirting, hand made shoes or technical sports apparel, we aim to assist the modern man in making his wardrobe his own.‌
---
Less 17
‌An AG Best Menswear Shops -  In Calgary, Alberta (Canada)
Top menswear shop in Calgary, Alberta. Feauring top brands like Rick Owens, Acronym, and Visvim.
---
K. Frank
‌An AG Best Menswear Shops -  In Montecito, California
K. Frank specializes in men's and women's designer clothing, shoes, jewelry and accessories.Husband and wife Kevin and Katie Frank carefully curate a focused fashion edit representing relevant fashion collections from around the world.Each season's presentation is honed with a true commitment to styling, quality, fabric and manufacturing coupled with a dedication to exceptional customer service. Emerging and established designers blend to create the perfect modern aesthetic.
---
Roden Gray
‌An AG Best Menswear Shops -  In Vancouver, BC (Canada)
"Roden Gray aims to be the leading source in menswear that showcases the ever-evolving nature and diversity in brands from all around the world. After over ten years in business, our goal remains to bring together a unique curation of brands, new and core that celebrate culture and diversity, that share a respect for quality design, and that highlight the beautiful and functional details."‌
---
‌Steadbrook
‌An AG Best Menswear Shops -  In Denver, Colorado
"The brands we work with and products we stock are thoughtfully considered to bring only the best to our community.  ‌
‌We offer a range of the worlds best contemporary designer brands and approachable garments for everyone.‌
‌Our space exists for inclusivity, tolerance and the notion that all are welcome.‌
‌The thoughts we think become the things that surround us.‌
‌Think good thoughts and always spread love.‌
‌We hope to see you soon!" ‌
---
Portland Dry Goods
‌An AG Best Menswear Shops -  In Portland, Maine
"A painstakingly curated shop offering high-quality clothing, shoes and accessories for men and women.
We support smaller brands made in the USA as well as England, Portugal, Ireland and Japan with an emphasis on construction and materials."‌
---
The Bureau Belfast
‌An AG Best Menswear Shops -  In Belfast, Ireland
The Bureau has been one of the top mens clothing shops since 1989. In Belfast, Ireland. Feauturing top brands such as Engineered Garments, Kapital, and Visvim. ‌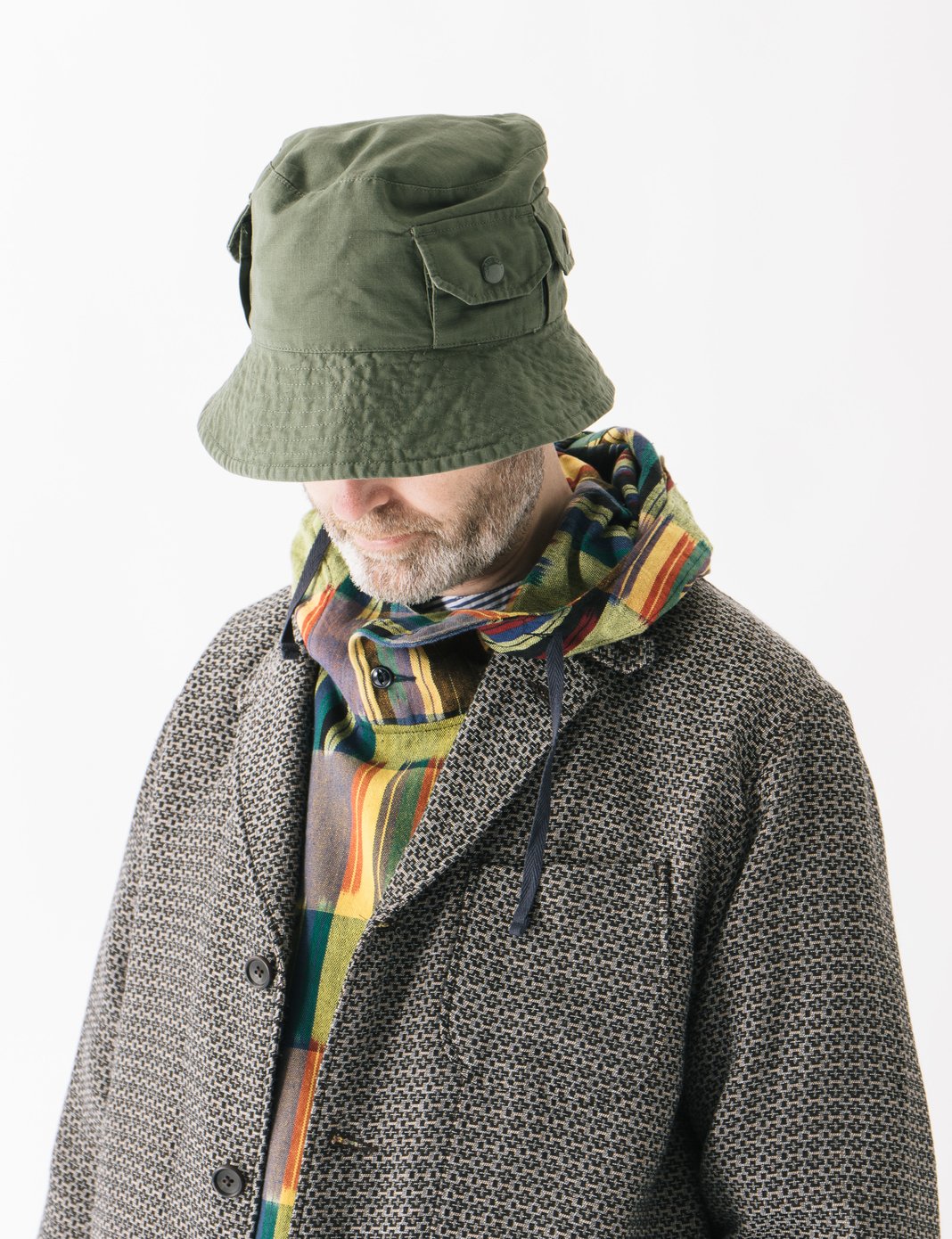 ---
‌Cotton Sheep
An AG Best Menswear Shops -  In San Francisco, California
Cotton Sheep is a family-run select shop specializing in Japanese apparel since 2004, located in the Hayes Valley district of San Francisco.
We are proud to be the original importers of iconic Japanese artists and brands such as Kapital, Goro Takahashi, Wingrock by Riki, Kaoru Jewelry, FITH for kids, and others. ‌
---
T0K10
An AG Best Menswear Shops -  In Rotterdam, Netherlands
T0K10 is a Rotterdam based store with a Tokio vibe and attitude, offering both high-end and avant-garde fashion as well as progressive streetwear.
The products offered in this store are very diverse, with a focus on aesthetic and overall-design approach instead of prices, which makes it a place with something for everyone. Most products / brands offered by T0K10 are offered exclusively by T0K10 for Rotterdam or the Dutch territory.
Blue In Green Soho
An AG Best Menswear Shops -  In NYC
SoHo NYC denim lifestyle shop specializing in the finest Japanese selvedge jeans since 2006.‌
---
Frances May
An AG Best Menswear Shops -  In Portland, Oregon
"We are deepening our connection to our community, showing up to support local activists, organizations, and artists. Our team commits to developing lasting relationships with Black, Indigenous and PoC folx in order to actively bring those voices into Portland fashion, rather than simply tokenizing people and their work.
While this has always been important to me, there is a new urgency for such changes. If you are a small business owner, designer, or creative and this vision for the future resonates, let's connect. Let's build a community that's lasting."
---
GravityPope
An AG Best Menswear Shops -  in Edmonton, Calgary, Toronto, Vancouver
Gravitypope is an independently owned boutique providing Canada with an extensive array of carefully chosen, beautiful, unique, and handcrafted collections of footwear, clothing and accessories, gathered from all over the world.
---
‌Manready Mercantile
An AG Best Menswear Shops -  In Houston, Texas
Fantastic apothecary-turned-menswear shop in Houston, Texas.‌
---
Unkwn
An AG Best Menswear Shops -  In Miami, Florida
"UNKNWN is an apparel brand, concept retail store, and community venue in Miami, FL. The UNKNWN apparel label offers American and performance designs with specialized fabrics and custom product construction within all of its collections. "‌
---
Independence
An AG Best Menswear Shops -  In Chicago, Illinois
Independence is one of top men's shops, in Chicago, Illinois, featuring a mix of American Heritage and Japanese brands.
---
The Darkside Initiative
An AG Best Menswear Shops -  In San Francisco, California
Top Menswear Shop in San Francisco, California, featuring brands like Stone Island, Neighorhood, and Acronym.
---
Reserve Supply - Houston, Texas
An AG Best Menswear Shops -  In Houston, Texas
"Reserve Supply Company is a men's store offering a unique mix of products including clothing, footwear and accessories that all represent quality design and craftsmanship. "‌
---
Supply and Advise
An AG Best Menswear Shops -  In Miami, Florida
"We're a specialty menswear shop that offers a curated selection of apparel, shoes and accessories that is classic, rugged and timeless. Our style is inspired by Americana, vintage military and work wear, and the days when going out to dinner meant wearing a tie. We stand behind our selection of goods 100%, just like outfitters of days long gone."‌
---
HAVN - Melbourne, Australia
An AG Best Menswear Shops -  In Melbourne, Australia
A harbour offers protection from the elements. It is a border of city and sea and a place of exchange.HAVN offers unique outdoor, surf and lifestyle based apparel from leading local and international suppliers. It is the beginning of a dream to supply and create aesthetic, utilitarian products with a net positive benefit. 1% of all sales are donated to environmental not for profits through our partnership with One Percent for the Planet. For more info please read our environment page.
Firmament
An AG Best Menswear Shops -  In Berlin, Germany
Firmament is a top men's shop in Berlin, carrying brands such as Visvim, Stone Island Shadow Project, Human Made, and Brain Dead.

---
Standard & Strange
An AG Best Menswear Shops -  In Oakland California and Santa FE, New Mexico
"Home to the absolute best in denim, boots, and more from Japan, USA, and Europe."‌
---
Eames NW
An AG Best Menswear Shops -  In Seattle, Washington
"Eames NW is an independent menswear and lifestyle goods boutique based in Seattle. We focus on high quality, minimalist apparel and footwear that meets the particularly unique needs of men in the North West, we aim to curate a thoughtful and coveted selection of clothing, accessories, and rarer pieces with a definitive sporty twist from brands around the world."‌
---
Feature
An AG Best Menswear Shops -  In Las Vegas, Nevada and Calabasas, California
"Born from an idea developed on a summer night in Nevada, Feature opened its doors in late 2010 to give Las Vegas a freshness the kicks subculture of the valley was lacking. Feature's mission was not only to align itself with the cultural movement of art + footwear, but to define it."‌
---
Blue Button Shop
An AG Best Menswear Shops -  In Toronto, Ontario (Canada)
"Blue Button Shop provides the finest collection of select Japanese brands under one roof...
Blue Button Shop gathers the latest, high quality designer brands from Japan and offer them to individuals around the globe. Our selection tends to focus on the smart casual, mature style of fashion and will be for those who want craftsmanship and longevity with their wardrobe."‌

---
Franklin & Poe
An AG Best Menswear Shops -  In Philadelphia, Pennsylvania
Franklin & Poe is a reflection of the community in which we live. We take inspiration from the history of our city, our hard-working neighbors, and the friends and family that surround us. We offer a collection of quality clothing and durable goods for both men and women, with an emphasis on products expertly and ethically made in the USA, Japan, and Europe. Products that enhance our lives and get better with age. Products that tell a very personal story through every memory and moment they absorb. They are timeless and durable; meant to be worn hard, loved hard and handed down. Embodying the idea that hard-working hands create the most beautiful things.
---
Snake Oil Provisions - Long Beach, CA & Nashville, TN‌
An AG Best Menswear Shop - In Long Beach (Soon LA) California and Nashville, Tennessee
"When you visit us in-store or via the interwebs, we want you to feel like you're taking a real-life tour of our own closets, since everything we carry is literally a part of our own daily wardrobes. We strive to give you a tightly edited selection of men's top-to-bottom basics, presented in a way that's easily shoppable: every piece is carefully selected to pair effortlessly with anything else in the store (or in your closet at home)."‌
---
Kafka Mercantile
An AG Best Menswear Shops - In Aberdeen, Scotland
"Kafka was established in April 1990 by with a vision to provide Aberdeen with globally sourced, high quality menswear. In a fast moving industry we appreciate that staying still is not an option. Whilst continually evolving we still stay true to our core beliefs; our philosophy is simple, to supply good product with good service.
We are passionate about the brands we stock with a carefully considered collection of clothing, accessories and lifestyle products. We aim to provide the same enthusiasm and personality through this; our online store, with outstanding customer service and an online retreat for like-minded individuals to shop for the brands they love with the comfort and ease online shopping brings.
Our web and store staff are highly knowledgeable and happy to assist with any queries in a personal and friendly manner.
We remain dedicated to the spirit of the independent."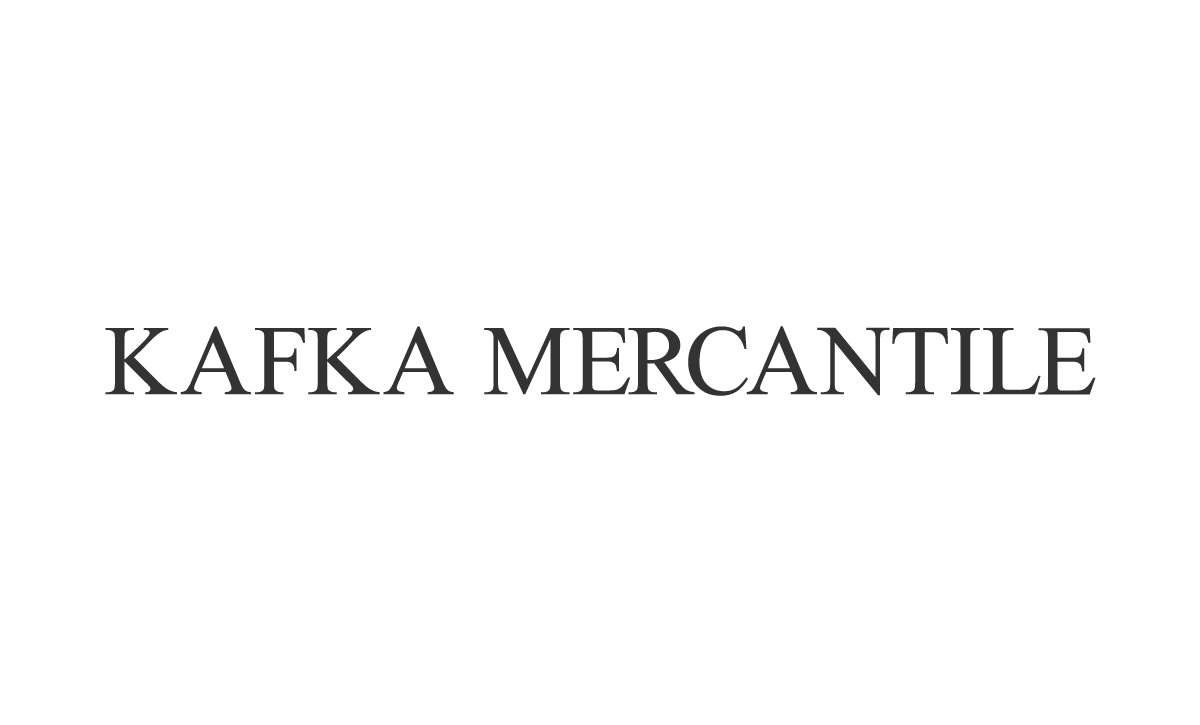 ---
LE RAYON FRAIS
An AG Best Menswear Shops - In Bordeux, France
We are into: Men's high fashion, street wear, sneaker culture, nice leather shoes, work wear, americana, new takes on classics, beautiful accessories, mixing things.
---
Supply Store
An AG Best Menswear Shops - In Sydney and Melbourne, Australia

Supply has built a worldwide reputation for introducing and supporting both global and independent brands and designers in the Australian market.Over 18 years later Supply continues to build on our original idea to offer a set of authentic brands in a DIY style unique to us and our market.
---
BlackBlue
An AG Best Menswear Shops - In St. Paul, Minnesota
Heritage menswear shop carrying top brands like Engineered Garments, Rogue Territory, Universal Works, Corridor, and Others.
Norse Store
An AG Best Menswear Shops - In Copenhagen, Denmark
Norse Store is situated in the heart of Copenhagen and offers a curated archive of exclusive apparel, objects and publications.
---
The Hip Store
An AG Best Menswear Shops - In Nottingham and Leeds, England
English menswear shop carrying a fantastic seletion of top brands.

---